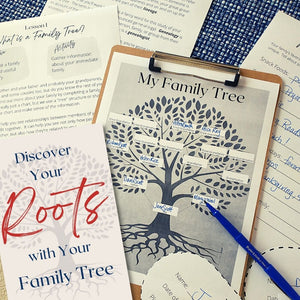 Discover your Roots with your Family Tree Unit
Sale price Price $12.00 Regular price
Discover your Roots through your Family Tree Guide!

Introduce your children to genealogy and help your children learn about their relatives, go on a family heirloom scavenger hunt, interview a family member, and fill in their family tree. 
This 40 page unit includes:
-6 Lessons + a Final Project
-2 Extension Activities 
-All you need for weeks of fun learning about your family tree!

Instant Digital Download.