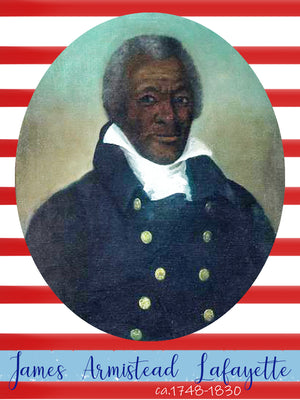 James Armistead Lafayette Letter
Sale price Price $6.00 Regular price
Learn all about James Armistead Lafayette, an enslaved man who became a Revolutionary War spy, a freed man, and a PATRIOT!  This letter is the perfect addition to your African American and Revolutionary War homeschool studies!
Includes the January 2022 Heritage Letter from James Armistead Lafayette, his double-sided photo/fact card, and a copy of the testimonial written by the Marquis de Lafayette to help James fight for his emancipation.  This item will ship out in 2-5 days with free shipping to all US postal addresses including territories and APO/FPO.
Check out our James Armistead Lafayette Lesson Plans and our James Armistead Lafayette Free Printables!